The Victoria Grizzlies vs Powell River Kings
Game 5 of Best of 7 series (Vic 1 – PR 3)
Tonight at 7pm at the Q Centre Arena.BUY SINGLE GAME TICKETS: https://tickets.victoriagrizzlies.com
Call to purchase the $48 Family 4 Pack: (250) 385-1555
Ticket Package includes 4 tickets, 4 hot dogs, 4 pops and 2 bags of popcorn.
Keys To The Bear Cave:
Here We Are Again:
The Grizzlies are going to have to make another great series comeback if they want to continue their recent play off run. It will be a bit tougher this time, however, if there is a team that could do it, it's the Grizzlies. No question, this is a team that can score goals. If the Grizzlies can resurrect that powerplay that was number one overall in the regular season, and combine that with a great goaltending performance they are a solid team that is hard to beat. Hopefully, they can start the comeback off right tonight.
Goalie Battle
This series, Kurtis Chapman has found himself in another close crease battle with the other team's goalie. Matteo Paler-Chow has played very well for the Kings and has been a solid opponent for Kurtis Chapman and the Grizzlies. They have had issues solving Paler-Chow all series but they need to tonight if they want to survive.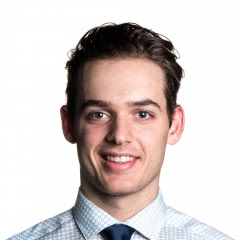 Marty Westhaver (3G 2A 5PTS)
Cam Thompson (7G 3A 10PTS)
Jordan Guiney (1G 2A 3PTS)
Neal Samanski 4G 7A 11PTS)
Matteo Paler-Chow (6W 2L 93SV%)
Nathan Kelly (0G 2A 2PTS)